The Anglican Parish Church of St Aidan, Skelmanthorpe welcomes you.
---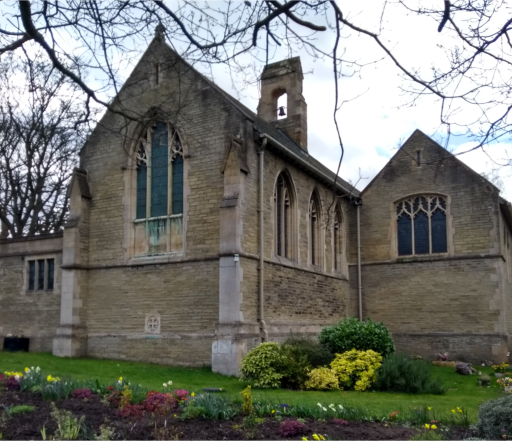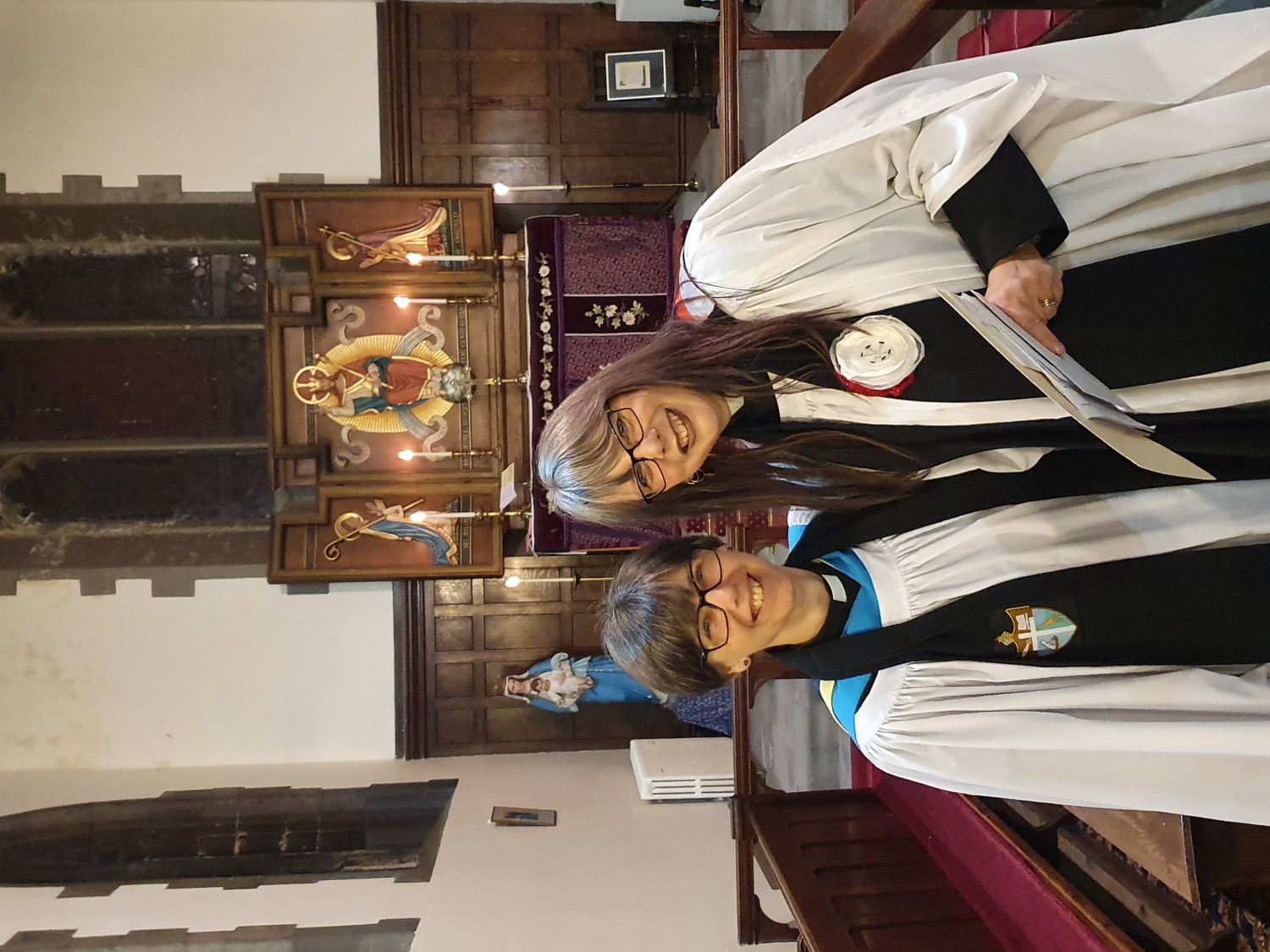 Revd Kate Currie
Priest-in-Charge Skelmanthorpe & Associate Priest High Hoyland, Scissett & Clayton West
07949850460
Revd Mrs Evelyne Barrow
Associate Priest High Hoyland, Scissett, Clayton West & Skelmanthorpe
revebarrow@gmail.com
07814 236051
Revd Dr Sarah Farrimond
Rector of High Hoyland, Scissett & Clayton West
01484 900025
Church Services for October 2020
Sunday 4th Oct Trinity 17
10.00am Holy Communion
Also on Zoom
Readings Exodus 20:1-4, 7-9, 12-20
Matthew 21:33-46
Hymns: Be thou my vision + Praise to the holiest
Tues 6th Oct 9.15am Holy Communion
Online only by using this link:
https://www.pscp.tv/search?q=farrimondsarah
Sunday 11th Oct Trinity 18
10.00am Holy Communion
Also on Zoom
Readings Exodus 32:1-14
Matthew 22:1-14
Tues 13th Oct 9.15am Holy Communion
Only on Zoom
Sunday 18th Oct Luke the Evangelist
10.00am Holy Communion
Also on Zoom
Readings 2 Timothy 4:5-17
Luke 10:1-9
Tues 20th Oct 9.15am Holy Communion
Online only by clicking this link:
https://www.pscp.tv/search?q=farrimondsarah
Sunday 25th Oct BIBLE SUNDAY
10.00am Holy Communion
Also on Zoom
Readings Colossians 3:12-17
Matthew 24:30-35
Tues 27th Oct 9.15am Holy Communion
Only on Zoom
IF YOU WOULD LIKE TO RECEIVE AN INVITATION TO ZOOM
Please contact Revd. Kate Currie
HYMNS - we are going to try using recorded hymns with words. Appropriate hymns for each Sunday are only released on the Thursday before so instead of printing them in the notice sheet they will be available on the website each week.
THANK YOU to everyone for their continued financial generosity to the work of St Aidan's. If anyone would like further information on the best ways of giving please speak to Geoff Wrigglesworth (treasurer) 01484 863648
PRAYER REQUESTS
If you have a prayer request please contact Revd. Kate Currie
In October we will be praying for people who live on:-
Ashfield Avenue
Barrowstead
Bedale Avenue
Bedale Drive
Cumberworth Road
Please remember that the wearing of face coverings is now mandatory in church and to keep a social distance of at least 2m at all times to keep everyone safe.
ATTENDING SERVICES - To help with the Test and Tracing system please would you let Trevor Langley know each week if you will be attending the Sunday Service. Thank you.
Pilgrim is a group for enquirers who want to learn more about the Christian faith.
We will meet on Monday evenings on Zoom at 7.30pm on 12th, 19th & 26th October & 9th, 16th & 23rd November. The initial commitment is for six weeks but we hope to go on meeting after this as well.
The group is for:
Those who have recently started coming to Church
Those who want the chance to think about Christian faith
Those preparing for baptism or confirmation
Those who have been Christians for many years and want to visit the roots of
their faith again.
The Pilgrim group will be led by Revd. Kate Currie and Carole Senior. A booklet is available to accompany the course for £5.99 but they are not mandatory. If you would like a booklet or more information contact Revd. Kate Currie.
Please pass on news about the group to anyone you know who may be interested.
Please note - church will no longer be open for private prayer on Wednesdays.
SCAMS
Please be on your guard against scam emails. Clergy and churchwardens have been targeted recently. So please beware.
Date for your diary - Monday 5th October, 7pm PCC on Zoom
ANNUAL PAROCHIAL CHURCH MEETINGS (APCM's)
This year our annual Parochial Church Meetings will take place in church on Sunday 1st November at 10.45 and will also be relayed on Zoom.
We will be electing people for the following posts:
Parochial Church Council (PCC) representatives,
Deanery Synod representatives.
Reports, agendas and minutes for the APCM will be available in church prior to the meeting.
Please consider standing for the above posts. Nomination forms will be available in church and downloadable from the website.
If anyone wishes to join the Church Electoral Roll please contact Ruth Sherrin (Electoral Roll Officer) 864164 by 18th October.
To follow or print an order of service please select the banner SERVICES and follow the link to Holy Communion or Morning Prayer. To request an invitation to the services on Zoom please contact Revd Kate Currie.
Service Hymns September:
6th - The day of resurrection + Ye holy angels bright
13th - Through the night of doubt and sorrow + Praise my sould the King of heaven
20th - Father hear the prayer we offer + Glorious things of thee are spoken
27th - We plough the fields and scatter + All things bright and beautiful
Safeguarding
We take this issue really seriously and our policies, approved by the Diocese and the Church of England, are designed to underpin this.
St Aidan's Safeguarding Officer: Gill Millman tel. 01484 862683 or 07519 272210
Diocese Safeguarding Team:
Team email: safeguarding@leeds.anglican.org
Office Number: 0113 353 0257
Carla Darbyshire - carla.darbyshire@leeds.anglican.org, mobile 07399 809732 or 01113 3530 258
Jenny Leccardi mobile 07872005189 or 0113 3530 259
Narrinder Lyon mobile 07872005309 or 0113 3530 256
Kirklees Safeguarding Team.
Child daytime 01484 456848 Out of hours 01484 414933
Adult daytime 01484 221000 Out of hours 01484 414933

Mr Trevor Langley (Churchwarden)
Email: trevor_langley@hotmail.co.uk Telephone 01484 864249
Mrs Carole Senior (Churchwarden)
Email: csenior46@yahoo.co.uk Telephone 07949 613231
Leeds Diocesan Environmental Policy passed by Diocesan Synod 16.03.2019 has been adopted at our church.
Church of England, Safeguarding Policy Statement, Promoting a Safer Church, House of Bishops, 2017 has been adopted at our church, contact details are given below.
---
---
We are part of the Deanery of Kirkburton and Almondbury, in the Huddersfield Episcopal Area (The Rt Revd Dr Jonathan Gibbs, Bishop of Huddersfield), in the Anglican Diocese of Leeds (The Rt Revd Nick Baines, Bishop of Leeds).
We are only a small middle-of-the-road village Church. There's nothing grand or special about us, but we would love to see you if you would like to visit us. We meet at 10.00am using Covid regulations, social distancing and wearing face masks. The service is also streamed using Zoom
If you belong to another Faith (or have no faith) you are welcome to join us as an observer, with no obligation.
We are delighted to proclaim that God loves you, no matter who you are or what you have done. God's love for you and every creature is utter, total and never, never ceases.

The Parish of St Aidan is pleased to have links with Skelmanthorpe Methodist Church on Pilling Lane, thus we are part of CTiSk (Churches Together in Skelmanthorpe)
......................................................................................................................................
Our Mission Statement.....
We exist to worship God in holiness and adoration.
We proclaim that God totally and utterly loves every creature in the universe, no matter whom or what they are, both in this life and in the life to come.
We intend that this fact should be proclaimed by compassionate action: for, and with, the neighbour in our community; for our neighbour in distant places; and for all the other creatures we share this planet with.
We want to help and share in the delight, and the struggle, of local folk in their pilgrimage/journey of life - to enable and encourage people to cope and to try and live life to the full.